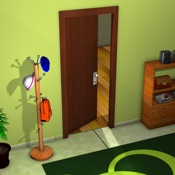 You Must Escape 2 walkthroughs just arrived to SolvedApp.com with 15 brand new levels, 15 new challenging rooms to escape from. Easy to start – hard to put down, You Must Escape 2 is the sequel to You Must Escape app which we personally loved to play and review.
This version is awesome and very challenging, that's why we have build this list of walkthroughs of each level from You Must Escape 2. You'll find very easily every solution, answer and cheats for each level of You Must Escape 2 walkthroughs:
You Must Escape Walkthroughs / Solutions for each level:
Such a fun app was You Must Escape 2. Find the solutions, answers, cheats and walkthroughs of You Must Escape 2 we are constantly adding new levels when they are added to the app. You can count with us for finding the solution for You Must Escape 2.
Another version of You Must Escape that didn't disappoint us. Great app, great developer highly recommended by us!.
Be sure to check out our other games walkthroughs, solutions, answers & cheats! we are adding new ones every week… See you next time Enjoy!.